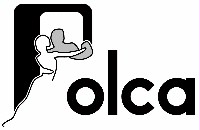 POLCA
Project ID
: 610686
Źródło dofinansowania
:
Programming Large Scale Heterogeneous Infrastructures
Od 2013-09-01 do 2016-08-31, projekt zakończony
Dane projektu
Całkowity koszt:
EUR 4 169 530
Wkład UE:
EUR 3 174 855
Kraj koordynujący:
Germany
System finansowania:
CP - Collaborative project (generic)
Description
A new mathematically based methodolgy for the development of heterogeneous systems
The execution speed of processors has not increased since roughly 2006. To cope with the ever growing demands, computers are nowadays essentially an integration of multiplecomputers, called multi-core processors. However, most software has been developed for execution on a single machine. The transition to multicore- processors (termed ¨parallelization¨) is not straight-forward, and e.g. a PC with 4 cores is not 4 times faster than a single core machine, thus leading to a stagnation of most applications' perceived execution speed. Processor manufacturers try to compensate this by adding specialized processors for typical tasks, such as for graphics processing or vector operations. Modern computers incorporate a large variation of such specialized processing units thus becoming heterogeneous. This specialization comes at the cost of making the whole system even more complex. Thus, developers not only have to move from sequential to parallel programming, but also have to take care of different characteristics to make the most of the given infrastructure. Many applications running on nowadays standard general purpose architectures furthermore have the problem of being inefficient in terms of energy consumption, leading to high costs, short battery lifetime, and a high burden on the environment. Hence, energy consumption is a major concern in designing modern computing platforms. Examples are specialized processors, but also reconfigurable architectures such as FPGAs and networks of dataflow based microkernels. However, the huge difficulties in programming these platforms is a major hindrance in exploiting the potential gain in energy consumption. So there is a big need for a design methodology for both hardware and software. No current programming model or language is ready for these challenges under these conditions. Modern developers resort to tricks to achieve the desired behaviour, either by mixing different programming models or by making use of frameworks that try to provide the necessary functionalities, but at the expense of performance. With the POLCA programming model, a first attempt is made to resolve those problems by providing developers with concepts that allow for addressing a variety of resources and moving to parallelism with minimal effort. As opposed to other approaches, POLCA aims at developing a mathematically based methodology that is capable of exploiting the heterogeneity of the destination infrastructure for best efficiency without introducing intermediary layers that reduce execution speed. For example, POLCA will look at streaming applications which are of high importance for society, such as radio communication and radar observations. These applications heavily lean on filtering and transformation algorithms that have high performance requirements and add substantially to the energy consumption footprint of the digital society. It is expected that the POLCA methodology will lead to better designs and programmability so that more energy efficient platforms can be exploited, yet yielding the same or better performance. This can lead to an improvement in energy consumption, in comparison to general purpose processors, by 50%.
POLCA will thus provide European industry with a competitive advantage reducing development cost, increasing quality, shortening time-to-market and lowering energy consumption. Two SMEs will benefit from enhancing their commercial offer turning their competitive advantage into increased profits creating new high end jobs. The 5 academic contractors will consolidate their leading scientific position in the field at the same time exploring commercial exploitation of their research results. The European citizens will enjoy benefits on various strands such as higher quality in engineering, safety in transport, reduced power bill and the environmental impact of reduced CO2 emission.

Cel
POLCA explicitly addresses the programmability concerns of both embedded and high performance computing. Both domains have generated strongly focused approaches for solving their specific problems that are now confronted with the increasing need for parallelism even in Embedded Systems and the need for addressing non-functional criteria in High Performance Computing. Rather than improving both domains separately, POLCA takes a bold step forward by proposing a hybrid programming model that decisively increases programming efficiency in both areas and enables realisation of multi domain use cases.This model thereby allows efficient parallelisation and distribution of the application code across a highly heterogeneous infrastructure, not through automagic methods, but through exploitation of fundamental mathematical axioms behind the execution logic. The model is strongly oriented towards mathematical application cases of both domains, ranging from sensor evaluation, over monitoring-control-loops to complex simulation and modelling. POLCA is thereby explicitly geared towards exploitation of reconfigurable hardware to make use of their high efficiency under the right usage criteria. In principal it even allows for exploitation of run-time reconfigurations, given an application with a suitable profile.Thus, POLCA is strongly coupled with a performance evaluation toolchain that supports the right compilation and deployment, and thus execution configuration. To maintain controllability and ensure proper, reliable execution of the non-functional criteria, POLCA can generate stand-alone code that does not require support through virtualisation technologies, but addresses the specifics of the destination platform directly.The project builds up on existing collaboration between experts from embedded computing and high performance computing, to combine complementary expertise from the two domains into an accessible and productive programming model of the future.
Kontakt z koordynatorem
Stefan Wesner

Koordynator
Wkład UE: EUR 559 452
HELMHOLTZSTRASSE 16
89081 ULM
Germany
Activity type:
Higher or Secondary Education Establishments
Kontakt administracyjny:
Michaela Schuhmacher
Tel.: +49 7315025049
Faks: +49 731505025068
Adres e-mail
Uczestnicy