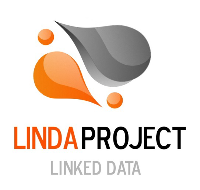 LinDA
Project ID
: 610565
Finanziato nell'ambito di
:
Enabling Linked Data and Analytics for SMEs by Renovating Public Sector Information
Dettagli del progetto
Costo totale:
EUR 1 931 624
Contributo UE:
EUR 1 419 959
Coordinato in:
Greece
Meccanismo di finanziamento:
CP - Collaborative project (generic)
Obiettivo
As public sector information data sources and initiatives have proliferated over the last years, linking and combining datasets has become one of the major topics for information managers of SMEs. Due to the massive growth of available data, conventional methods of data integration are bound to fail while the complexity of processes within organizations ask for more agile options to link and mash-up data in a qualified way. However, in many cases public sector information is not published in a machine-processable format but only as unstructured documents or reports, thus making the effort and cost of linking and utilizing this information unbearable for SMEs. The majority of available Linked Data tools have an academic focus and hence there is a strong need for supporting consumers unfamiliar with the linked data paradigm through interfaces that hide the underlying complexity and allow the re-use of existing software applications.The LinDA project aims to assist SMEs and data providers in renovating public sector information as well as analyzing and interlinking them with enterprise data, by providing Open Data renovation and Consumption application libraries that are based on the Linked Data paradigm but with a strong business, rather than academic, focus.The LinDA project aims to develop : a) A rule-based system for renovating and converting a wide range of supported data structures into arbitrary RDF graphs, b) A repository for accessing and sharing Linked-Data vocabularies and metadata amongst SMEs', c) An ecosystem of Linked Data publication and consumption apps (visualization, exploration, data mining), which can be bound together in a dynamic manner, leading to new, unpredicted insights. Comprising 8 partners (3 SMEs), LinDA project will develop linked data apps that will be tested and exploited through the establishment of three pilots in the domains of Business Intelligence, Environment and News / Media.
Coordinatore
NATIONAL TECHNICAL UNIVERSITY OF ATHENS - NTUA
Greece
Contributo UE: EUR 300 480
HEROON POLYTECHNIOU 9 ZOGRAPHOU CAMPUS
15780 ATHINA
Greece
Activity type:
Higher or Secondary Education Establishments
Contatto amministrativo:
GEORGIA MERTZELOU
Tel.: +30 210 772 1348
Fax: +30 210 772 4181
E-mail
Partecipanti