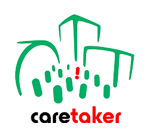 CARETAKER
Project ID
: 027231
Financiado con arreglo a
:
Content Analysis and REtrieval Technologies to Apply Knowledge Extraction to massive Recording
Detalles del proyecto
Coste total:
EUR 4 541 849
Aportación de la UE:
EUR 2 900 000
Coordinado en:
France
Régimen de financiación:
STREP - Specific Targeted Research Project
Description
Targeted extraction of data from multimedia
Video surveillance is in common use all over the world. Advances in sensor devices, communications and storage capacities have made it increasingly easy to store large quantities of data. However, this data would be of much more value if the knowledge contained therein could be effectively exploited while at the same time preserving the privacy of the individual.

Objetivo
The CARETAKER project aims at studying, developing and assessing multimedia knowledge-based content analysis, knowledge extraction components, and metadata management sub-systems in the context of automated situation awareness, diagnosis and decision support. More precisely, CARETAKER will focus on the extraction of a structured knowledge from large multimedia collections recorded over networks of camera and microphones deployed in real sites. The produced audio-visual streams, in addition to surveillance and safety issues, could represent a useful source of information if stored and automatically analyzed, in urban planning and resource optimization for instance.
CARETAKER will model and account for two types of knowledge: on one side, the multi-user knowledge (safety operators, decision makers), represented by their needs, their use-case scenario definition, and their abilities at providing context description for sensory data; on the other side, the content knowledge, characterized by a first layer of primitive events that can be extracted from the raw data streams, such as ambient sounds, crowd density estimation, or object trajectories, and a second layer of higher semantic events, defined from longer term analysis and from more complex relationships between both primitive events and higher-level events. Both knowledge types will be modelled through ontologies and exploited in the content extraction methodologies. The latter will be based on an innovative approach, whereby probabilistic models will be associated with each ontological entity, allowing to take full advantage of both statistical data-driven and scenario-based reasoning approaches, allowing for effectiveness, flexibility, and robustness with respect to sensor deployment conditions. Extracted metadata will be incorporated in knowledge management systems providing web-base content access and semantic, spatio-temporal, automatic knowledge discovery retrieval capabilities.
Coordinador
THALES COMMUNICATIONS SA
France
Aportación de la UE: EUR 749 464
160 Bd de Valmy
92704 Colombes
France
Contacto administrativo:
Bertrand RAVERA
Tel.: +33 146133172
Fax: +33 146132555
Correo electrónico
Participantes
Aportación de la UE: EUR 364 423
PARC INITIALIS, AVENUE COPERNIC 1
7000 MONS
Belgium
Activity type:
Research Organisations
Contacto administrativo:
Jean-Francois Delaigle
Tel.: +3265374751
Fax: +3265374798
Correo electrónico
IDIAP (FONDATION DE L'INSTITUT DALLE MOLLE D'INTELLIGENCE ARTIFICIELLE PERCEPTIVE)
Switzerland
Aportación de la UE: EUR 505 393
RUE DU SIMPLON 4
1920 MARTIGNY
Switzerland
Activity type:
Research Organisations
Contacto administrativo:
Jean-Marc Odobez
Tel.: +41 277217726
Fax: +41 277217712
Correo electrónico
Vysoke uceni technicke v Brne
Czech Republic
Aportación de la UE: EUR 243 924
ANTONINSKA 548/1
601 90 BRNO
Czech Republic
Activity type:
Higher or Secondary Education Establishments
Contacto administrativo:
Jan Cernocky
Tel.: +420 5 41141284
Fax: +420 541141270
Correo electrónico
SOLID INFORMATION TECHNOLOGY OY
Finland
Aportación de la UE: EUR 188 188
MERIMIEHENKATU 36 D
00150 HELSINKI
Finland
Contacto administrativo:
Jorma PALO
Tel.: +358 40 8467667
Fax: +358 9 2782877
Correo electrónico
INSTITUT NATIONAL DE RECHERCHE EN INFORMATIQUE ET EN AUTOMATIQUE
France
Aportación de la UE: EUR 329 825
DOMAINE DE VOLUCEAU
78153 LE CHESNAY
France
Contacto administrativo:
Francois BREMOND
Tel.: +33 4 92387659
Fax: +33 4 92387939
Correo electrónico
Gruppo Torinese Trasporti S.P.A.
Italy
Aportación de la UE: EUR 45 000
CORSO TURATI 19/6
10128 TORINO
Italy
Contacto administrativo: Alberto Forchino

AGENZIA PER LA MOBILITA DEL COMUNE DI ROMA SPA
Italy
Aportación de la UE: EUR 136 200
VIA VOLTURNO 65
00185 ROMA
Italy
Contacto administrativo:
Bruno Corbucci
Tel.: +39 0646954953
Fax: +39 0646954988
Correo electrónico
KINGSTON UNIVERSITY HIGHER EDUCATION CORPORATION
United Kingdom
Aportación de la UE: EUR 337 583
RIVER HOUSE, 53-57 HIGH STREET
KT1 1LQ KINGSTON UPON THAMES
United Kingdom
Contacto administrativo: James ORWELL
Tel.: +44 2085477858
Fax: +44 2085477997