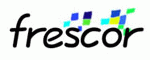 FRESCOR
Project ID
: 034026
Funded under
:
Framework for Real-time Embedded Systems based on COntRacts
Project details
Total cost:
EUR 4 261 939
EU contribution:
EUR 2 900 000
Coordinated in:
Spain
Funding scheme:
STREP - Specific Targeted Research Project
Objective
The main objective of the project is to develop the enabling technology and infrastructure required to effectively use the most advanced techniques developed for real-time applications with flexible scheduling requirements, in embedded systems design methodologies and tools, providing the necessary elements to target reconfigurable processing modules and reconfigurable distributed architectures.The approach to achieve this main objective is to integrate advanced flexible scheduling techniques directly into an embedded systems design methodology, covering all the levels involved in the implementation, from the OS primitives, through the middleware, up to the application level. This will be achieved by creating a contract model that specifies which are the application requirements with respect to the flexible use of the processing resources in the system, and also what are the resources that must be guaranteed if the component is to be installed into the system, and how the system can distribute any spare capacity that it has, to achieve the highest usage of the available resources.This contract-based methodology requires, for each resource, an underlying implementation that is capable of enforcing the reservations implied by the different active contracts. The contracts will be integrated with a component-based framework, and will provide the required level of abstraction to make the component model independent of the underlying implementation and hardware architecture. The framework will be portable across different scheduling strategies and platforms. Because of the dynamic nature of the contracts and the independence that they provide among the different real-time components of the application, the methodology is well suited to address very dynamic systems, such as those based on reconfigurable architectures.
Coordinator
UNIVERSIDAD DE CANTABRIA
Spain
EU contribution: EUR 482 569
DPTO. DE ELECTRONICA Y COMPUTADORES, FACULTAD DE CIENCIAS,
39005 SANTANDER
Spain
Activity type:
Higher or Secondary Education Establishments
Administrative contact:
MICHAEL GONZALEZ HARBOUR
Tel.: +34942201483
Fax: +34942201402
E-mail
Participants
CESKE VYSOKE UCENI TECHNICKE V PRAZE
Czech Republic
EU contribution: EUR 268 304
ZIKOVA 4
166 36 PRAHA 6
Czech Republic
Activity type:
Higher or Secondary Education Establishments
Administrative contact:
Zdenek Hanzalek
Tel.: +420 224355708
Fax: +420 224355703
E-mail
TECHNISCHE UNIVERSITAET KAISERSLAUTERN
Germany
EU contribution: EUR 271 216
GOTTLIEB-DAIMLER-STRASSE
67663 KAISERSLAUTERN
Germany
Activity type:
Higher or Secondary Education Establishments
Administrative contact:
Gerhard Fohler
Tel.: 0049 6312054784
Fax: 0049 6312054199
E-mail
UNIVERSITAT POLITECNICA DE VALENCIA
Spain
EU contribution: EUR 257 809
CAMINO DE VERA S/N
46022 VALENCIA
Spain
Activity type:
Higher or Secondary Education Establishments
Administrative contact:
Alfons Crespo
Tel.: +34 963877576
Fax: +34 963877579
E-mail
EU contribution: EUR 235 956
CALLE ISLA GRACIOSA 1
28034 MADRID
Spain
Administrative contact:
Francisco Gomez Molinero
Tel.: +34 917294844
Fax: +34 913585236
E-mail
THALES COMMUNICATIONS SA
France
EU contribution: EUR 270 590
160 BOULEVARD DE VALMY
92700 COLOMBES
France
Administrative contact:
Virginie WATINE
Tel.: +33169753556
Fax: +33169753179
E-mail
SCUOLA SUPERIORE DI STUDI UNIVERSITARI E DI PERFEZIONAMENTO SANT'ANNA
Italy
EU contribution: EUR 273 078
PIAZZA MARTIRI DELLA LIBERTA, 33
56127 PISA
Italy
Activity type:
Higher or Secondary Education Establishments
Administrative contact:
Giuseppe Lipari
Tel.: +39050882030
Fax: +39050882002
E-mail
EU contribution: EUR 128 221
VIA ENRICO FERMI 6
56010 VICOPISANO
Italy
Administrative contact:
Paolo Gai
Tel.: +390587274823
Fax: +390587291904
E-mail
ENEA SERVICES LINKOPING AB
Sweden
EU contribution: EUR 170 764
TEKNIKRINGEN 8
583 30 LINKOPING
Sweden
Administrative contact: Thorbjorn Jemander
Tel.: +46 13 465 5867
Fax: +46 13 21 05 10

UNIVERSITY OF YORK
United Kingdom
EU contribution: EUR 269 060
HESLINGTON HALL
YO10 5DD YORK
United Kingdom
Activity type:
Higher or Secondary Education Establishments
Administrative contact: Alan Burns
Tel.: +44 1904 432779
Fax: +44 1904 434331

RAPITA SYSTEMS LIMITED
United Kingdom
EU contribution: EUR 272 433
16 PARK GROVE
YO31 8LG YORK
United Kingdom
Administrative contact:
Ian Broster
Tel.: +44 1904 567747
Fax: +44 1904 567719
E-mail