Computer-Aided Semantic Annotation of Multimedia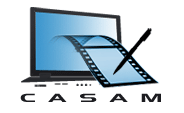 CASAM
Grant agreement ID: 217061
Start date

1 April 2008

End date

31 March 2011
Overall budget:

€ 4 235 096

EU contribution

€ 3 030 000
Coordinated by:
INTRASOFT INTERNATIONAL SA
Luxembourg
Project description
Intelligent Content and Semantics Annotation of multimedia by employing human-machine synergy that optimizes user effort The need for annotated multimedia content is more pressing than ever before. The fully automated annotation has made recently large progress but faces limitations and unsolved issues. Thus, the machine-only annotation appears immature although presenting promising achievements. On the other hand, manual (human) annotation is very cost-prohibitive.

The CASAM project is focusing on facilitating the synergy of human and machine intelligence to significantly speed up the task of human-produced semantic annotation of multimedia content. The project is developing an annotation tool that will augment machine knowledge with human input with the target of minimizing user effort. The project research focus lies in the domains of Reasoning for Multimedia Interpretation (RMI), Knowledge-Driven Multimedia Analysis (KDMA) and Human-Computer Interaction (HCI).

The annotation tool will be able to function within the modelled domain of news production of News Agencies and Broadcasters. However, the methods that will be developed will not be bound to the chosen domain, but will be also applicable for the annotation of multimedia documents in a variety of contexts, ensuring generality of the system's usage.

Field of Science
/humanities/arts/modern and contemporary art/radio and television
/natural sciences/computer and information sciences/artificial intelligence/machine learning/deep learning
Funding Scheme
CP - Collaborative project (generic)
Coordinator
INTRASOFT INTERNATIONAL SA
Address
Rue Nicolas Bove 2b
1253 Luxembourg
Luxembourg
Activity type
Private for-profit entities (excluding Higher or Secondary Education Establishments)
EU Contribution
€ 446 229
Administrative Contact
ANTONIOS RAMFOS (Dr.)
Participants
(7)
EU Contribution
€ 216 992
TECHNISCHE UNIVERSITAT HAMBURG
Germany
EU Contribution
€ 436 753
"NATIONAL CENTER FOR SCIENTIFIC RESEARCH ""DEMOKRITOS"""
Greece
EU Contribution
€ 629 162
ATHENS TECHNOLOGY CENTER SA
Greece
EU Contribution
€ 408 875
STICHTING EUROPEAN JOURNALISM CENTRE
Netherlands
EU Contribution
€ 206 004
LUSA - AGENCIA DE NOTICIAS DE PORTUGAL SA
Portugal
THE UNIVERSITY OF BIRMINGHAM
United Kingdom
EU Contribution
€ 586 485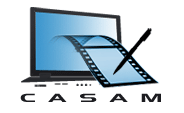 CASAM
Grant agreement ID: 217061
Start date

1 April 2008

End date

31 March 2011
Overall budget:

€ 4 235 096

EU contribution

€ 3 030 000
Coordinated by:
INTRASOFT INTERNATIONAL SA
Luxembourg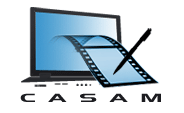 CASAM
Grant agreement ID: 217061
Start date

1 April 2008

End date

31 March 2011
Overall budget:

€ 4 235 096

EU contribution

€ 3 030 000
Coordinated by:
INTRASOFT INTERNATIONAL SA
Luxembourg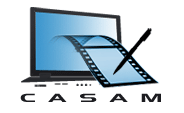 CASAM
Grant agreement ID: 217061
Start date

1 April 2008

End date

31 March 2011
Overall budget:

€ 4 235 096

EU contribution

€ 3 030 000
Coordinated by:
INTRASOFT INTERNATIONAL SA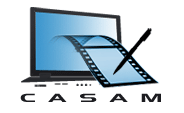 CASAM
Grant agreement ID: 217061
Start date

1 April 2008

End date

31 March 2011
Overall budget:

€ 4 235 096

EU contribution

€ 3 030 000
Coordinated by:
INTRASOFT INTERNATIONAL SA
Luxembourg
Deliverables
Deliverables not available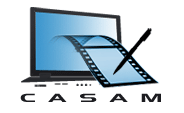 CASAM
Grant agreement ID: 217061
Start date

1 April 2008

End date

31 March 2011
Overall budget:

€ 4 235 096

EU contribution

€ 3 030 000
Coordinated by:
INTRASOFT INTERNATIONAL SA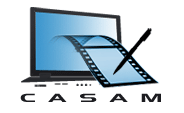 CASAM
Grant agreement ID: 217061
Start date

1 April 2008

End date

31 March 2011
Overall budget:

€ 4 235 096

EU contribution

€ 3 030 000
Coordinated by:
INTRASOFT INTERNATIONAL SA
Luxembourg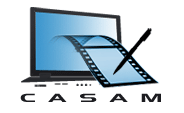 CASAM
Grant agreement ID: 217061
Start date

1 April 2008

End date

31 March 2011
Overall budget:

€ 4 235 096

EU contribution

€ 3 030 000
Coordinated by:
INTRASOFT INTERNATIONAL SA