Results 1 - 2 of 2
ID: 318178
Start date: 2012-10-01, End date: 2017-03-31
Silicon with its mature integration platform has brought electronic circuits to mass-market applications - our vision is that silicon photonics will follow this revolution. Over the last years silicon photonics has seen a tremendous increase in research output, leading to com...
Programme: FP7-ICT
Record Number: 104781
Last updated on: 2017-08-07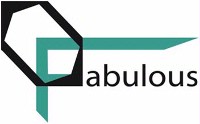 ID: 318704
Start date: 2012-10-01, End date: 2016-06-30
FABULOUS will design, develop and characterize new Silicon Photonics components for application in next-generation passive optical networks (NG-PON2), particularly in a WDM/FDM architecture based on reflective ONU. These components will be integrated onto a multi-functional o...
Programme: FP7-ICT
Record Number: 104608
Last updated on: 2017-04-22
List retrieved on:
2018-05-23