Results 1 - 6 of 6
ID: 246074
Start date: 2010-09-01, End date: 2013-08-31
One of the major challenges of this century is the provision of safe drinking water for a growing population. The shortage in water resources in arid areas requires the availability of more efficient and cheaper drinking water production processes. For groundwater, it is ofte...
Programme: FP7-NMP
Record Number: 97111
Last updated on: 2017-05-29
ID: 245513
Start date: 2010-07-01, End date: 2013-06-30
More than 1.2 billion people, mostly in poor regions, suffer from water scarcity, due to a global shortfall of potable water caused by population growth, over-exploitation, and pollution. NATIOMEM proposes to alleviate this by developing novel technology for treating contamin...
Programme: FP7-NMP
Record Number: 96170
Last updated on: 2017-05-29
ID: 244521
Start date: 2010-01-01, End date: 2011-11-30
The project objective is the definition and development of a framework enabling the successful integration and implementation at European level and beyond, of the Code of Conduct (CoC) for responsible N&N research defined by the EC. This will be done by: • identifying and con...
Programme: FP7-SIS
Record Number: 92804
Last updated on: 2017-05-25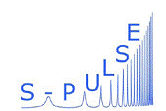 ID: 215297
Start date: 2008-01-01, End date: 2010-06-30
The proposed Support Action S-PULSE aims to prepare Superconducting Electronics (SE) for the technology generation beyond the CMOS scaling limits ("beyond CMOS"). Scaling laws in CMOS technology indicate that some concepts cannot be simply extrapolated, and new physical effec...
Programme: FP7-ICT
Record Number: 85406
Last updated on: 2017-04-12
ID: 686239
Start date: 2016-05-01, End date: 2019-10-31
The objective of the caLIBRAte project is to establish a state-of-the-art versatile Risk Governance framework for assessment and management of human and environmental risks of MN and MN-enabled products. The framework will be a web-based "system-of-systems" linking...
Programme: H2020-EU.2.1.2.2.
Record Number: 203256
Last updated on: 2017-03-20
ID: 309329
Start date: 2013-04-01, End date: 2017-03-31
The main objective of this research proposal is to identify and elaborate those characteristics of ENM that determine their biological hazard potential. This potential includes the ability of ENM to induce damage at the cellular, tissue, or organism levels by interacting with...
Programme: FP7-NMP
Record Number: 106911
Last updated on: 2016-07-25
List retrieved on:
2018-07-22