Results 1 - 2 of 2
ID: 287732
Start date: 2011-10-01, End date: 2015-06-30
2-micron fibre laser technology has the potential to open a whole new area of ICT & industrial applications. The well-known power scaling advantages, from increased core size & higher non-linear thresholds, offer a tenfold increase in "raw power" compared with current 1-micro...
Programme: FP7-ICT
Record Number: 99800
Last updated on: 2017-04-22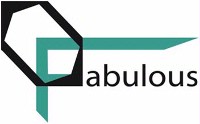 ID: 318704
Start date: 2012-10-01, End date: 2016-06-30
FABULOUS will design, develop and characterize new Silicon Photonics components for application in next-generation passive optical networks (NG-PON2), particularly in a WDM/FDM architecture based on reflective ONU. These components will be integrated onto a multi-functional o...
Programme: FP7-ICT
Record Number: 104608
Last updated on: 2017-04-22
List retrieved on:
2018-02-21