Results 1 - 2 of 2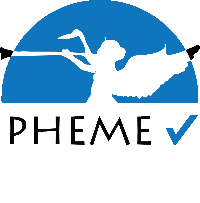 ID: 611233
Start date: 2014-01-01, End date: 2017-03-31
Social media poses three major computational challenges, dubbed by Gartner the 3Vs of big data: volume, velocity, and variety. Content analytics methods have faced additional difficulties, arising from the short, noisy, and strongly contextualised nature of social media. In o...
Programme: FP7-ICT
Record Number: 191627
Last updated on: 2017-04-25
ID: 611795
Start date: 2013-10-01, End date: 2016-01-31
The main objectives of IST-Africa (2014 – 2015) are to· Support implementation of Information Society, ICT and Innovation related aspects of the Africa – EU Strategic Partnership and associated dialogues between the European Commission (EC) and EU Member States with the Afric...
Programme: FP7-ICT
Record Number: 189038
Last updated on: 2017-04-22
List retrieved on:
2018-11-21