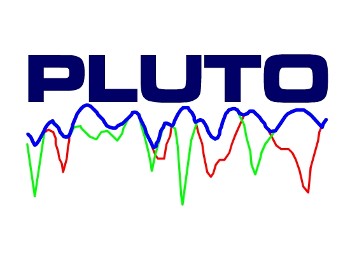 PLUTO
Project ID
: 026902
Gefördert unter
:
Physical Layer DVB Transmission Optimisation
Von
2006-01-01
bis
2008-06-30, Abgeschlossenes Projekt |
PLUTO Website
Projektdetails
Gesamtkosten:
EUR 2 777 115
EU-Beitrag:
EUR 2 000 000
Koordiniert in:
United Kingdom
Finanzierungsprogramm:
STREP - Specific Targeted Research Project
Ziel
The objective of this project is to research and develop novel techniques for broadcast transmitter networks that will minimise the complexity and power consumption of end user equipment. These techniques; Transmitter Diversity and Low Cost On-Channel Repeaters will improve reception in areas of poor coverage such as for mobile reception, indoors and sparsely populated or obscured locations. Test service scenarios will be developed to illustrate the benefits of the technology so that effectiveness can be researched in a variety of service and terrain scenarios using purpose built test systems.DVB-T, DVB-H, DAB are key radio broadcast network technologies which are expected to complement emerging technologies such as WiMAX and its derivatives in future 4G networks. These technologies use Orthogonal Frequency Division Multiplexing (OFDM), which is a technique that distributes data over a large number of carriers spaced apart at precise frequencies providing frequency diversity. Complexity and power consumption of personal receiving devices can be optimised by improving the transmission of signals in non line of sight cluttered environments using Transmit Diversity and Low Cost Repeaters. Transmit Diversity exploits the statistical nature of fading due to multipaths. Resultant digital broadcast networks would have fewer transmitter sites and thus be more cost-effective and have less environmental impact. Transmit Diversity is more practical than Receive Diversity due to the difficulty of locating two receive antennas far enough apart in a small mobile device.Currently in-fill transmitters are used to illuminate ¿black holes¿ where network broadcast signals cannot penetrate. These transmitters generally use different polarisations and frequency channels to the main transmitters. Low Cost on-frequency transmitters, although technically demanding could provide a better way of illuminating ¿black holes¿ with minimal complexity and conserving valuable spectrum.
Koordinator
BRUNEL UNIVERSITY
United Kingdom
EU-Beitrag: EUR 729 512,71
Kingston Lane
UB8 3PH Uxbridge, Middlesex
United Kingdom
Activity type:
Higher or Secondary Education Establishments
Administrative Kontaktangaben:
Cosmas John
Tel.: +441895266756
Fax: +441895258728
E-Mail-Adresse
Teilnehmer
DEUTSCHES ZENTRUM FUER LUFT - UND RAUMFAHRT EV
Germany
EU-Beitrag: EUR 188 794,03
LINDER HOHE
51147 KOELN
Germany
Activity type:
Research Organisations
Administrative Kontaktangaben:
Armin Dammann
Tel.: +49-8153-282871
Fax: +49-8153-281442
E-Mail-Adresse
TAMPEREEN TEKNILLINEN YLIOPISTO
Finland
EU-Beitrag: EUR 297 054,74
KORKEAKOULUNKATU
33101 TAMPERE
Finland
Activity type:
Higher or Secondary Education Establishments
Administrative Kontaktangaben:
Irek Def
Tel.: +358331152696
Fax: +358331153087
E-Mail-Adresse
ORTIKON INTERACTIVE OY
Finland
EU-Beitrag: EUR 87 664,80
KUNINKAANKATU
33200 TAMPERE
Finland
Administrative Kontaktangaben:
Seppo Kalli
Tel.: +358 44 7575701
Fax: +358 3 2258 775
E-Mail-Adresse
EU-Beitrag: EUR 75 073,50
PARC GUTENBERG, 2 BIS VOIE LA CARDON
91120 PALAISEAU
France
Administrative Kontaktangaben:
Gerard Pousset
Tel.: +33 1 69 32632
Fax: +33 1609256870
E-Mail-Adresse
EU-Beitrag: EUR 121 163,13
ALLEE ADOLPHE BOBIERRE
35000 RENNES
France
Administrative Kontaktangaben:
Yves LOSTANLEN
Tel.: +33 223 480 561
Fax: +33 223 480 599
E-Mail-Adresse
EU-Beitrag: EUR 204 611,84
RUE D'ORADOUR SUR GLANE
75015 PARIS
France
Administrative Kontaktangaben:
Pierre Kasser
Tel.: +33387207557
Fax: +33 3 87763062
E-Mail-Adresse
DTG TESTING LIMITED
United Kingdom
EU-Beitrag: EUR 73 252,28
7 OLD LODGE PLACE
TW1 1RQ TWICKENHAM - MIDDLESEX
United Kingdom
Administrative Kontaktangaben: David BRADSHAW
Tel.: 01737 839568
Fax: 01737 839838

BROADREACH SYSTEMS LIMITED
United Kingdom
EU-Beitrag: EUR 222 872,97
PETITOR HOUSE-NICHOLSON ROAD
TQ2 7TD TORQUAY-DEVON
United Kingdom
Administrative Kontaktangaben:
Alan Maurice Bard
Tel.: +441803380007
Fax: +441803292190
E-Mail-Adresse