Laying the tracks for a truly 21st century European railway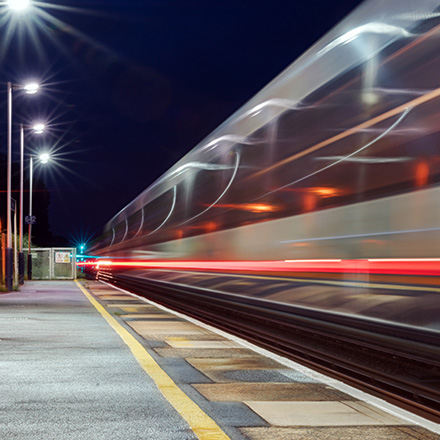 It was exactly 10 years ago that the economic crisis hit the European rail freight sector head-on. Volumes dropped heavily, and some of the sector's main weaknesses were brought to light. On the legislative front, EU Member States had just started deploying the European Rail Traffic Management System (ERTMS) – a safety system that enforces train compliance with speed restrictions and signalling statuses.
It was also around the same time that the Shift2Rail Joint Undertaking was initiated, with the objective of developing cutting-edge innovative solutions to create the 'railway systems of the future': automation, smart trains, low cost, sustainability, reliability, speed and optimum energy use were amongst the project's main targets.
In fact, seeing how defining 2008 was for the rail sector makes this year worthy of a birthday celebration of sorts. How much have Europe's trains changed over the past 10 years? Have yesterday's initiatives lived up to the hype? What do we still need to accomplish to strengthen the position of railways as a viable alternative to other transport modes, as the European Commission has wanted it to be for over 25 years?
The latest EU report on the development of the rail market dates back to December 2016. In this report, the Commission emphasised how EU legislation on rail had led to a 'more efficient and customer-responsive industry'. Safety had improved considerably, the network had grown, and passenger revenue had increased substantially.
For more up-to-date information, a look at the work of the latest EU-funded projects supported under Shift2Rail is enlightening. From smart solutions for safer rail transport to next-generation computing and communication systems, novel technologies hint at what future railway could look like. At the same time, joint stakeholder reflection under projects like Smart-Rail show that a real mental shift is taking place and could help the sector step up its game over the next few years. It's definitely worth the trouble: if Shift2Rail's ambitions are any indication, an additional EUR 49 billion of EU GDP, 140 000 additional jobs and EUR 20 billion of additional exports could reward the sector's efforts by 2030.
Our special feature is followed by the usual thematic sections on health, society, transport, environment, agriculture & forestry, industry, ICT, space and fundamental research. The magazine closes with a list of upcoming events hosted by or involving EU-funded research projects.
We look forward to receiving your feedback. You can send questions or suggestions to:
editorial@cordis.europa.eu
Also in this issue: